Buying a Home in Sonoma County and Marin County
What to know about buying a home in Sonoma County
Are you starting your search for buying a home in Sonoma and Marin County? Perhaps you just started your search, maybe you have financing underway and now you're ready to really start looking, or perhaps you're just browsing and dreaming of the future. Regardless, I want all of my buyers to be well-versed in the home buying process and ready to buy when the time comes. There's nothing more frustrating than actually finding a home you love only to discover you lose out because someone else was more prepared than you or it is simply out of your price range.
If you're serious about buying I urge all of my buyers to get preapproved and have their financing ready to go. In this volatile real estate market where sellers seem to be calling the shots, buyers have to be prepared with the best offer possible. If you are going up against multiple offers, your offer has to be solid, which means great financing, approval already completed, and ready to proceed through the process.
Which do I do first?
If you're just getting started but are serious about buying, I urge you to check out our financing options. You can speak to one of our qualified and reputable lenders or seek out lending and financing on your own. I work with any type of lender and would be happy to connect, share common goals, and work as a team to make sure you get the home you really want.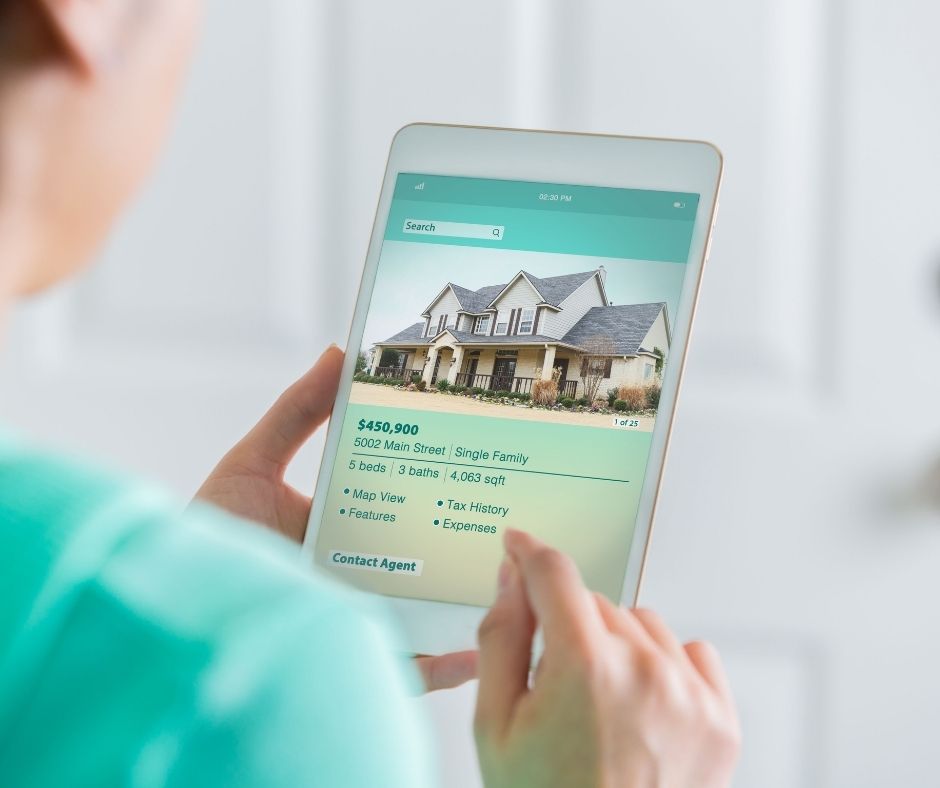 The lender will go over all of your financing, typically over the phone or through an online application process. If you are initially approved, they will ask for more evidence of income, debts, and liabilities. Lenders will want to know how much your income is and be able to prove it either through bank statements, tax returns, or pay stubs, and they will want to know any and all of your debts and liabilities. Once all of this is deciphered, the lender will offer a preapproval letter stating exactly how much your budget can afford in a monthly mortgage payment. This will translate into a rough dollar amount. From here, we can begin looking.
When do I start looking?
Okay, I am not going to lie to you; people will look for homes whether they are approved for financing or not. It's just the nature of the beast and I understand it. However, to make a solid offer, you really can't do anything until you get that financing underway. Now, if you are making an all-cash offer, then heck, you already know how much money you have in the bank and can start looking right away. If you are financing your home, make sure that you don't get too serious and tell you have that financing completely squared away and approved.
What do I do once I'm approved or if I am an all-cash buyer?
Now comes the fun part. We all love looking through homes and taking virtual tours, browsing the neighborhood on Google maps, or even looking up a certain neighborhood or community. But, one major part of the home buying process is having your own buyer's agent. Having an agent to represent you through the process means that your needs, your interests, and your terms and price will be top of mind and the priority for your buyer's agent. Using the listing agent to purchase is pretty much like using the plaintiff's lawyer if you are the defendant. There really is no point. You need someone who is looking out for you throughout the process and because the buyer's agent gets paid from the commission from listing the home, you won't have to pay a penny to your agent for their assistance. There's really no reason not to use your own buyer's agent.
Ready to get started?
Have your financing in place? Have your own buyer's agent? Then let's get started. Browse all the available listings that are the newest on the market in Sonoma and Marin County. And remember, at any time, feel free to ask me any questions, contact me with the form below, or simply call me at 707-494-5637.
All New Listings in Sonoma and Marin County
September 22, 2023